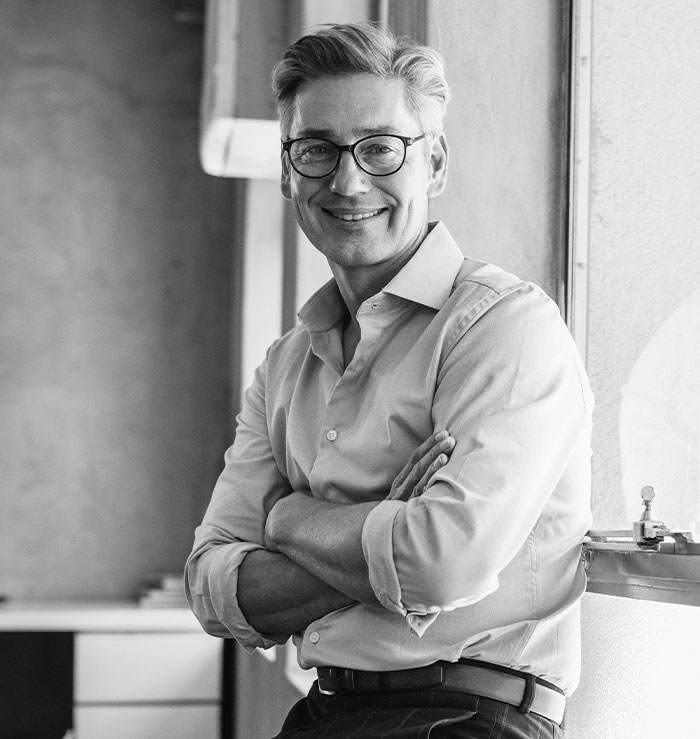 HOW A DIGITAL PUBLISHER AUDIT PROVIDES CONFIDENCE
AAM Digital Publisher Audits validate human audiences.
Ad fraud jeopardizes the viability of digital marketing by creating a situation where it's nearly impossible to confidently know whether your ads are displayed on legitimate publishing sites to humans and not bots.

That's why AAM developed the Digital Publisher Audit so marketers can confidently differentiate valid publishers with human audiences from millions of undesirable sites.
Working cohesively with other industry solutions, Digital Publisher Audits provide a new layer of independent, third-party assurance by providing marketers with:

Assurance
AAM's holistic audit approach begins with a thorough review of the publisher's business practices and comprehensive analysis of their website traffic, providing you with unprecedented transparency into their business values. Once the initial audit is complete, AAM continuously monitors website traffic to ensure that the publisher's commitment to quality runs throughout their entire digital advertising operation providing you with ongoing assurance.
Control
Publishers who successfully complete the audit are included on the AAM Audited Domain list which is useful for building allow lists and prioritizing publishers in direct to publisher placement, private marketplace and programmatic buys. By choosing audited publishers, you have better control over where your ads run, know that the sites where you advertise are legitimate, and know that your ads are displayed to humans.
Improved ROI
Websites audited by AAM prove they're legitimate and ensure your ads are delivered to quality, human audiences. Cutting invalid traffic from your media buys and delivering your ads to human audiences is guaranteed to improve your ROI.
AAM-AUDITED DIGITAL PUBLISHERS
See the publishers committed to delivering quality audiences.
AAM-audited digital publishers are committed to digital quality and transparency. For a list of AAM certified website URLs, please scroll down to download the AAM Audited Domain List.
| Media Company | Brand | Continuously Audited Since |
| --- | --- | --- |
| Reader's Digest Magazines Canada Ltd. | Reader's Digest Canadian English Edition | 5/1/2021 |
| Reader's Digest Magazines Canada Ltd. | Selection Reader's Digest | 5/1/2021 |
| The Globe And Mail Inc. | The Globe and Mail | 12/1/2021 |
| Trib Total Media | Tribune Review | 10/1/2020 |
| Trusted Media Brands, Inc. | Reader's Digest | 3/1/2021 |
| Trusted Media Brands, Inc. | birdsandblooms.com | 4/1/2021 |
| Trusted Media Brands, Inc. | Taste Of Home | 3/1/2021 |
| Trusted Media Brands, Inc. | The Healthy | 3/1/2021 |
| Trusted Media Brands, Inc. | Family Handyman | 3/1/2021 |
FIND AUDITED PUBLISHERS
Download the Audited Domain List.
The domains included on this list have completed the AAM Digital Publisher Audit and are under continuous monitoring. Please complete the form to receive the downloadable list via email. By submitting your information, you agree to receive periodic emails from AAM with the updated Audited Domain List.
Through third-party audits, buyers can differentiate quality sites, analyze traffic and clearly see the difference between audited publishers and those who are sourcing traffic or running fraudulent sites.
Jeanne Finegan, Managing Director, Head, Kroll Notice Media
The audit reaffirms the quality traffic of our own brands and gives our advertising partners peace of mind.
Michelle Kim, VP, Programmatic & Business Insights, Trusted Media Brands
AAM's independent validation of our digital audience reinforces our commitment to transparency and integrity in everything we do.
Nykia Wright, CEO, Chicago-Sun Times
We're here to help.
Have questions about audits, data, trends or training? Let us know what you're looking to find or sign up for our emails to get the latest news and views.